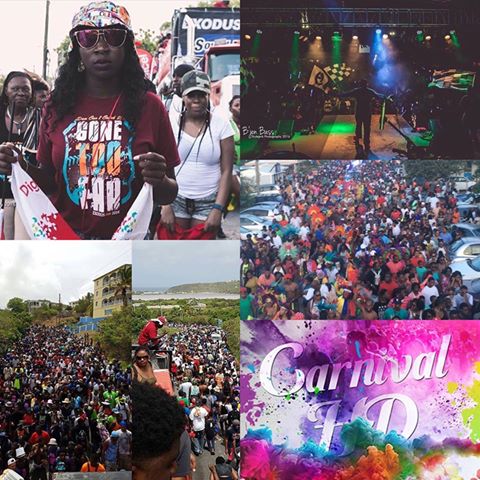 Thank You
12 August, 2016
by romero.kelsick@gmail.com
Summer Festival Season 2016 under the theme "Showcasing our Culture through Boat Racing, Feting and Spreeing" has come to a close and fittingly so Exodus HD wishes to extend heartfelt gratitude to all those who made this Carnival Season a reality and a subsequent success. Exodus HD would like to thank first and foremost the Almighty Father. We also would like to recognize the following:
Platinum Sponsor – DIGICEL ANGUILLA
General Sponsors
Fans
Friends
Family
Colleagues
Choreographers
Engineers (Sound & Lighting)
Bar Team
Trucking Team
Studio Team
and various other support teams.
Exodus HD also thanks the public in general for coming out in considerable numbers at our Album Release Party, J'ouvert, Parade and all other functions where we performed for the festival season. You have all made this Carnival yet another spectacle for us as we've made it special for you through our music and performances. We extend congratulations to all winners and participants of the 2016 Anguilla Summer Festival. Lastly, to all our fans and well-wishers, local and long distance we look forward to your continued support as we continue this musical journey. Until Next Time God Spare…….
Exodus HD 4 POUNDS!!!!!!!!!!