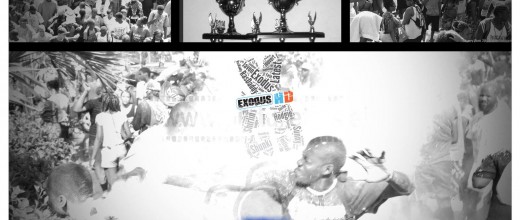 THANK YOU FROM EXODUS HD
8 August, 2014
by Exodus Band
Exodus HD, the repeat road-march and 2014 band-clash champions, wishes to extend sincerest gratitude to those who made both victories possible. Exodus HD knows that this success came as a result of our:
Sponsors
Fans
Friends
Family
Colleagues
Choreographers
Dancers
Engineers
Organizers
and our various support teams.
You are all what Exodus HD is about.
We thank you for understanding through our delayed release. Those who believe in us deserve nothing but the best and we have certainly delivered that. Thank you for coming out in full force at the release, J'ouvert, Parade and all other functions where we performed during the festival season. You have all made this 40th Anniversary of Carnival special for Exodus HD as we made it special for you through our music and live performances. We want to acknowledge the congratulatory remarks of our fellow band fraternities. Through this medium, Exodus HD would also like to extend congratulations to you all as well. We have all made remarkable contributions to Anguilla Carnival 40. Lastly, to all our fans and well-wishers, local and long distance we say Thank you! Gracias! Merci! Dank je wel!